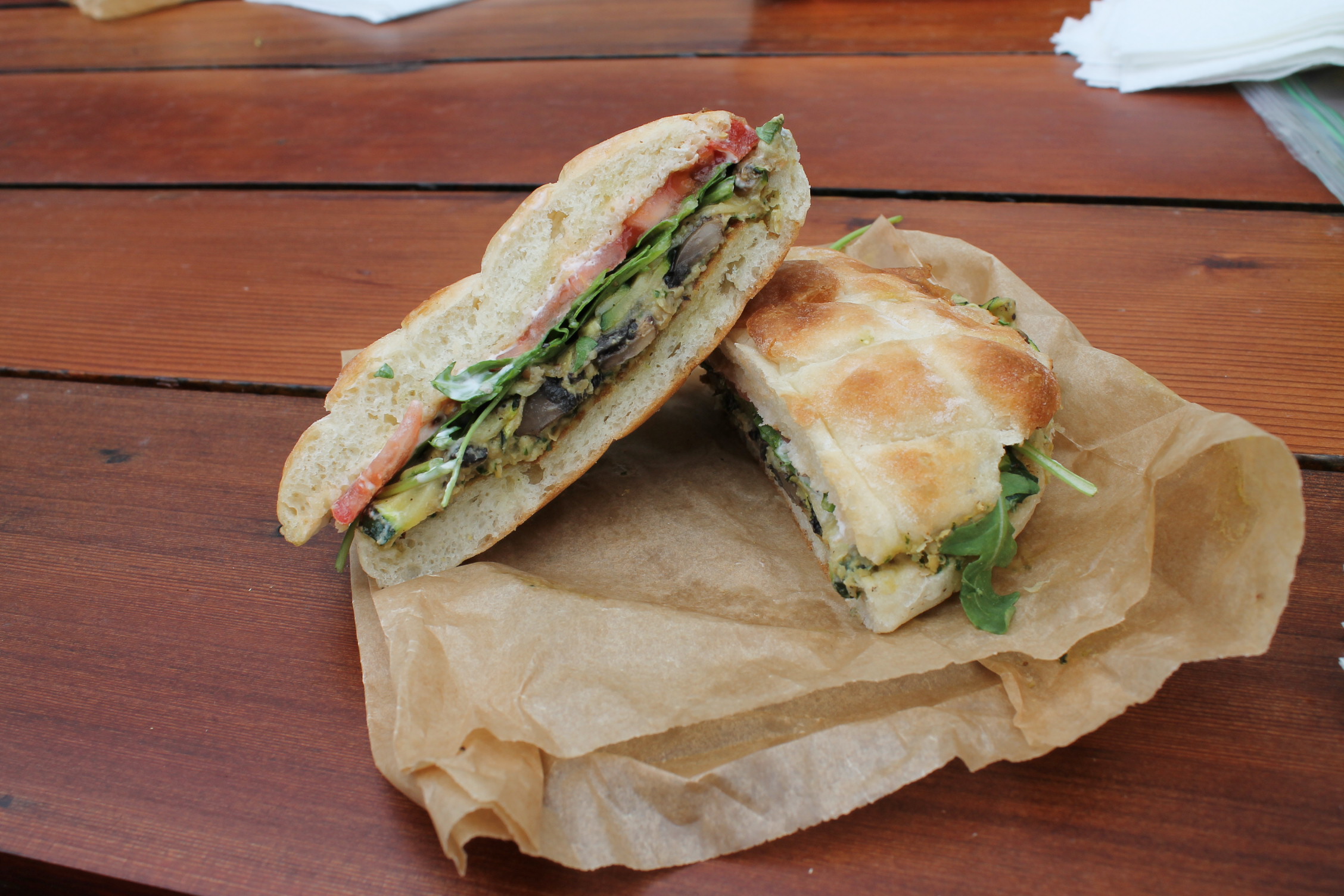 This past weekend we celebrated Mother's Day at Shelburne Museum. Since the food choices are limited at the cafe there I made us a picnic lunch which included delicious veggie sandwiches with arugula pesto chickpea spread. I love how it turned out so I am sharing it with you!
3 garlic cloves
1/2 cup raw walnuts
1/4 cup nutritional yeast
2 cups lightly packed baby arugula
2 tablespoons olive oil
2 15-oz cans chickpeas, drained and rinsed
2 heaping tablespoons vegenaise (or you could use more olive oil if you would like)
3/4 teaspoon salt
1/2 teaspoon black pepper
Place the garlic, walnut and nutritional yeast in the base of a food processor and process until crumbly, about 20-30 seconds.  Add the arugula and process for 30 seconds and then slowly pour the olive oil through the feed tube and process until smooth. Add the chickpeas, vegenaise, salt and pepper to the processor and process just until combined.  If you would like it smoother feel free to process longer, I preferred to make mine a little chunky. 
Serve: spread onto your favorite veggie sandwich (I made ours with roasted mushrooms, zucchini, fresh arugula and slices of tomato), stuff this spread into tomatoes <– amazing, enjoy with veggies, on top of a salad or in a wrap.