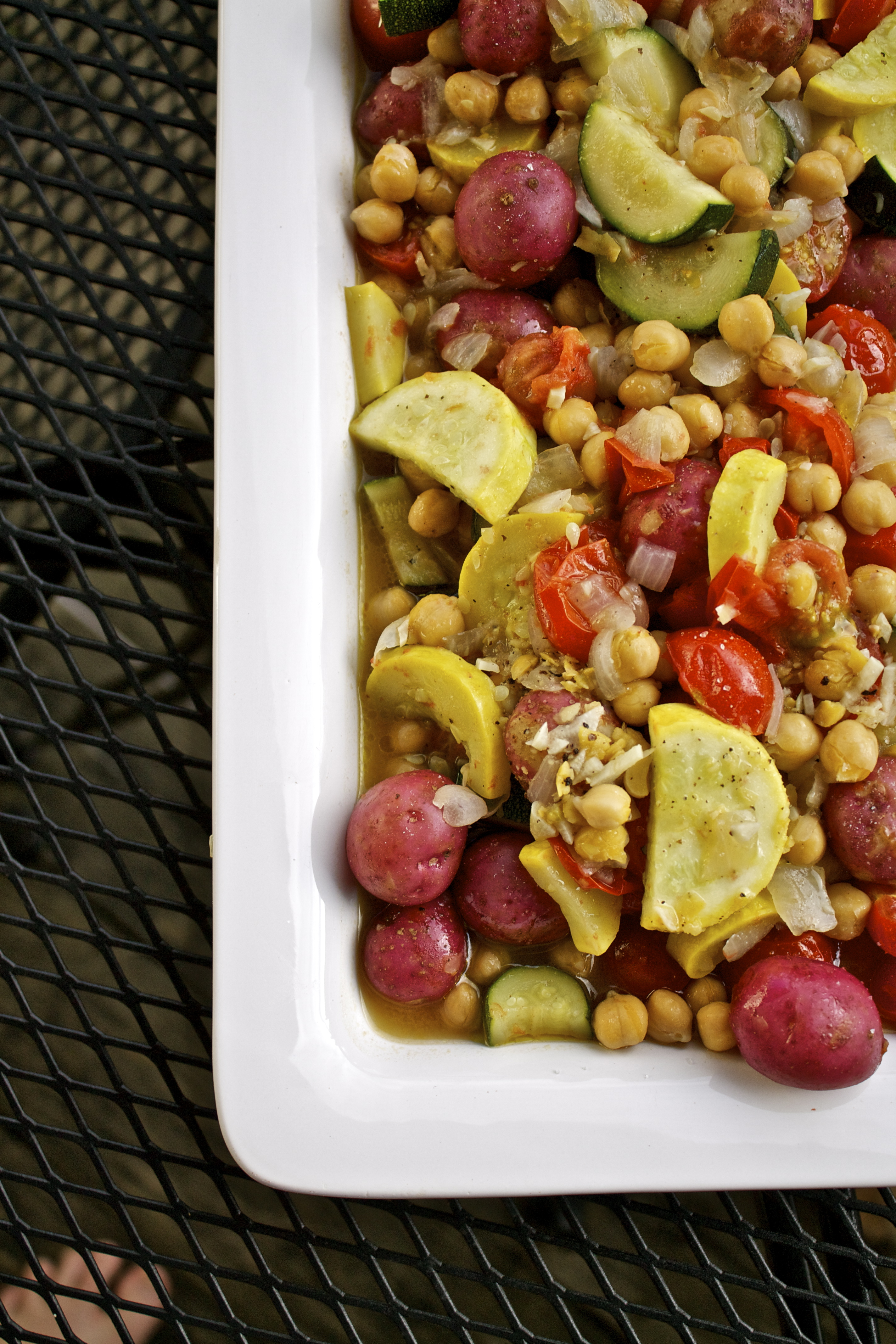 This recipe takes advantage of summers bounty and is an easy and nutritious one pot meal. I actually made this the night I went into labor with our little girl and it was perfectly filling to help sustain me through labor. Serve up with a green salad and some crusty bread.
Serves 4
1 lb whole small new potatoes or large new potatoes quartered, rinsed
1 medium red onion, diced
1 medium zucchini, sliced into quarter inch half moons
1 medium summer squash, sliced into quarter inch half moons
3 garlic cloves, minced
1 tablespoon olive oil
1 teaspoon salt
1/2 teaspoon black pepper
2 cups cooked or canned chickpeas, rinsed
1 pint cherry tomatoes, halved
Heat a large saute pan with a lid over medium-high heat. Add 1/4 cup of water the potatoes and onions. Cover and cook for 15 minutes.
Add the zucchini, summer squash, garlic, olive oil and salt and pepper, toss together. Return cover, cook 5 minutes.
Add the chickpeas and tomatoes, toss everything together.
Cover and  cook 10 minutes or until potatoes are tender.