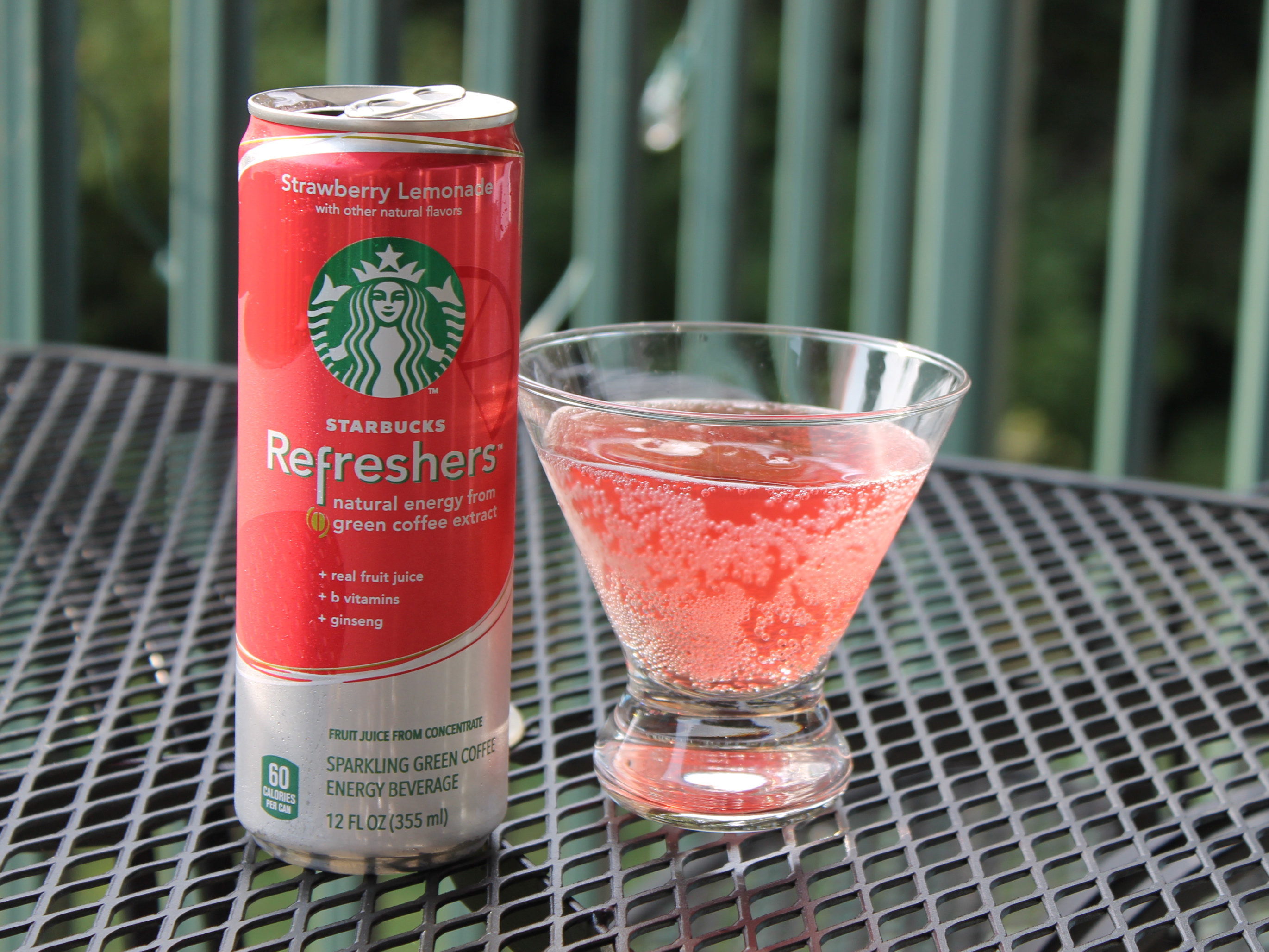 Lately I have been on the lookout for a refreshing pick me up in the afternoons when I am dragging.  Don't get me wrong I love coffee but it isn't very refreshing. I then came across an opportunity to try Starbucks Refreshers Sparkling Beverages which sounded like it could be just what I was looking for.
I had tried the Very Berry Hibiscus Starbucks Handcrafted Refresher at my local Starbucks a few weeks ago with my free birthday drink coupon and I really enjoyed it so I was excited to try the Starbucks Refreshers Sparkling Beverages.
This was the first flavor that I tried and I really enjoyed it.  It was a wonderful combination of raspberry and pomegranate, a little tangy and a little sweet.
The second flavor I tried was the Strawberry Lemonade.  I also enjoyed this one because if you know me you know how much I love lemonade.  I was addicted to anything citrus, especially lemonade throughout my entire pregnancy.
The last one I tried was the Orange Melon Refresher which was my favorite!  I was actually surprised that I enjoyed as much as I did.  I like melon but not usually in drinks and I really am not a fan of orange soda so I tried this flavor last thinking that I wouldn't like it but I actually LOVED it.  The orange and melon paired really well together without either flavor overpowering the other.

Each beverage is a sparkling, delicious boost of natural energy from Green Coffee Extract you can enjoy anytime. With real fruit juice, B vitamins, ginseng, antioxidants from vitamin C and only 60 calories per can, it's a pick-me-up you can feel good about.
Disclosure: This is a sponsored post, produced in collaboration with Bliss and Starbucks. I received a Starbucks Refreshers sample to review. The opinions shared in this post are my own.