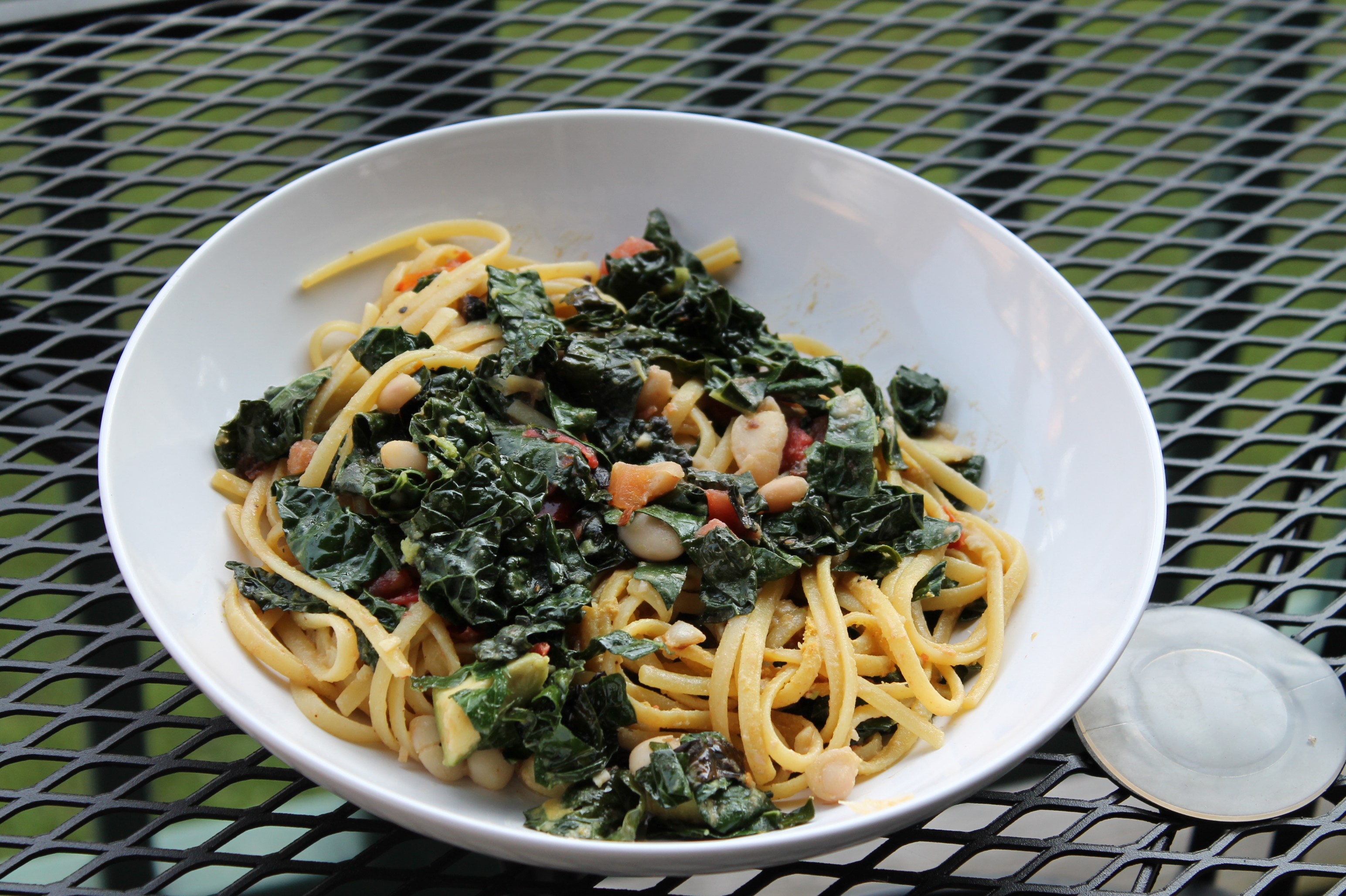 This recipe gets it's name from the addition of the creamy avocado.  It is filled with delicious summer vegetables. Make sure you have your pasta ready because this recipe cooks up in around 5 minutes!
Serves 4
1 bunch lacinato kale, washed, stem removed and shredded
2 garlic cloves, minced
1 tablespoon olive oil
1 teaspoon salt
1/2 teaspoon black pepper
1-15oz can white beans, drained and rinsed
1 large tomato, diced
1 avocado, diced
1/4 cup kalamata olives, diced
1 tablespoon lemon juice
pinch of red pepper flakes (optional)
4 servings of cooked pasta of your choice (I like linguine)
Heat a saute pan with a cover over medium. Add olive oil and garlic and cook for 30-60 seconds, until fragrant.
Add the kale, cover and cook for 3 minutes.
Add the white beans, tomatoes, red pepper flakes (if using) salt and pepper and toss everything together.
Add the pasta, avocado, olives, lemon juice and toss to coat.