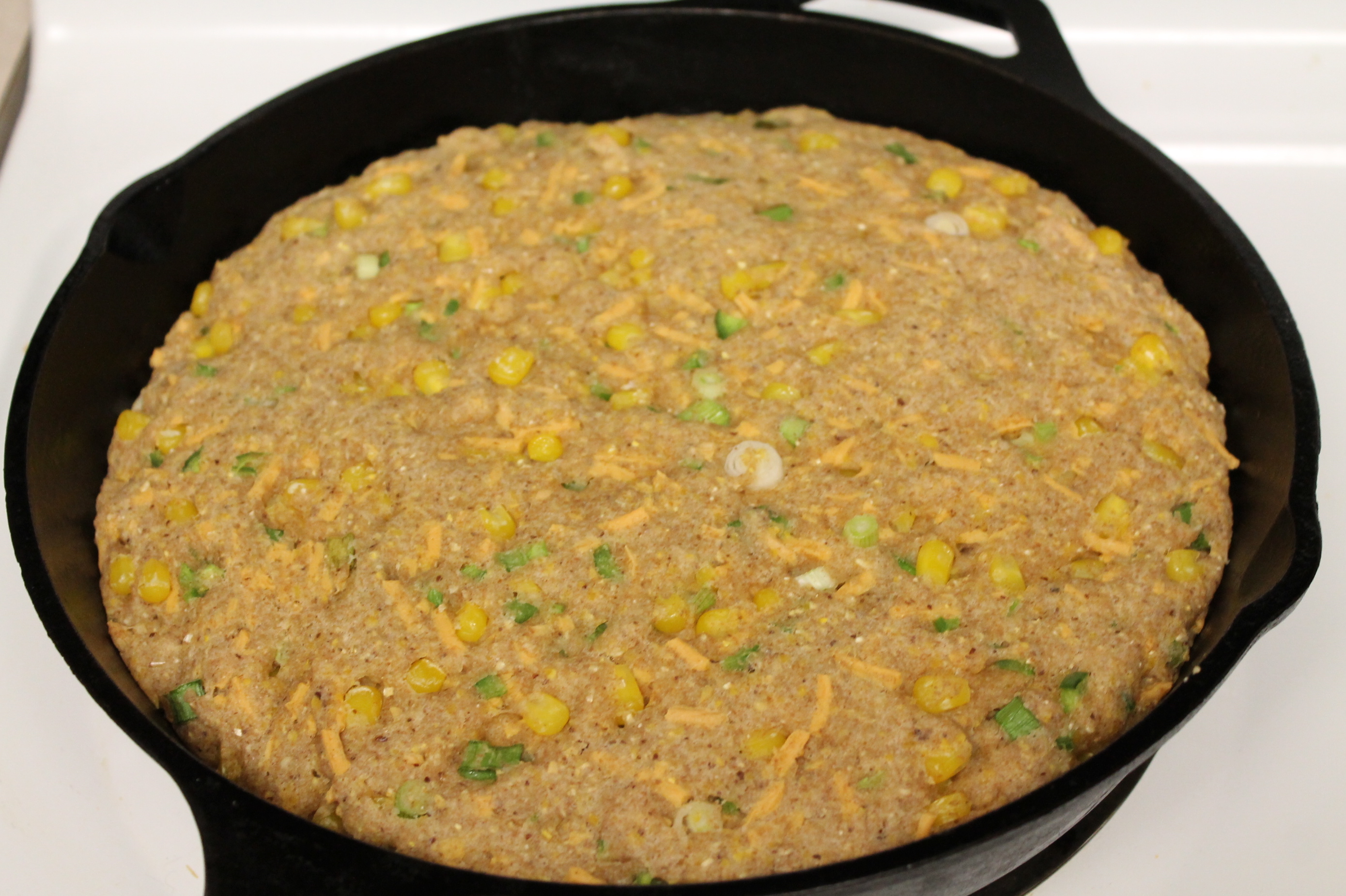 Jalapeno Cheddar Skillet Cornbread
I don't know about you but I am crazy for cornbread and honestly I don't make it enough! I love to make my cornbread more on the savory side and love to add corn kernels to it as well as a little spice.  This time I decided to make it even more special by adding vegan cheese and green onions and served it along side my Chipotle Butternut Squash Chili.
3/4 cup all-purpose flour
3/4 cup whole wheat flour
1/2 cup yellow cornmeal
2 tablespoons evaporated cane sugar
1 tablespoons baking powder
1 teaspoons kosher salt
1 cup unsweetened almond milk
1 flax egg (1 tablespoon flax meal + 3 tablespoons water)
4oz Earth Balance, melted, plus extra to grease the pan
1 cup Cheddar Dayia, grated
1/4 cup chopped scallions, white and green parts
1 jalapeno pepper, seeded and minced
1 cup corn kernels, frozen or fresh
Preheat the oven to 350 degrees F. Grease a cast iron pan.
Combine the flour, cornmeal, sugar, baking powder, and salt in a large bowl. In a separate bowl, combine the milk, flax egg, and butter.  Add the wet ingredients to the dry and stir just to combine. Fold in the  Mix in the Dayia, the scallions, jalapenos and the corn.
Pour the batter into the prepared pan. Bake for 30 to 35 minutes, or until a toothpick comes out clean. Cool and cut into 8 triangles. Serve warm or at room temperature.