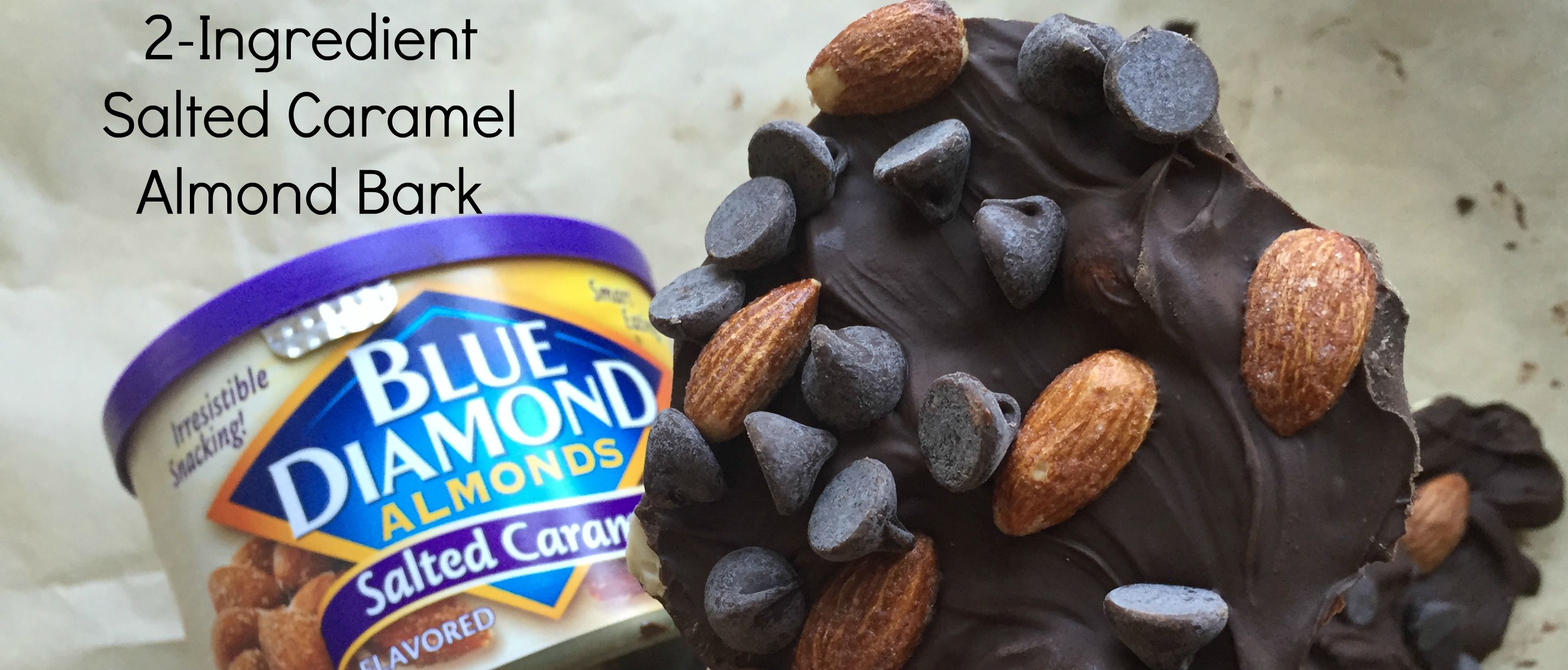 This post is sponsored by Blue Diamond Almonds.

My sweet tooth is pretty limited to coconut milk "ice cream" and chocolate. I hate to admit that I have been indulging in both a bit too much lately but c'est le vie. One of my favorite combinations with both coconut milk "ice cream" and chocolate is salted caramel a trend that I will be riding out until the end (and beyond).
Of course when these salted caramel Blue Diamond almonds arrived on my door step my first thought was these would go fantastic with chocolate and guess what? I was right.
For this (non)recipe you will need two things: Blue Diamond Salted Caramel Almonds and dark chocolate chips. Easy as that.
Once you have acquired these two items you will also need a sheet of parchment paper. Measure out about 1/4 cup of dark chocolate chips and set aside. Measure out another 1/2 cup of chocolate chips and melt in the microwave in 30 second increments stirring in-between until melted. Stir the reserved 1/4 cup of chocolate chips until melted as well; this will help to cool down the chocolate mixture faster. Then stir 2 heaping tablespoons of Blue Diamond Salted Caramel almonds into the mixture and then pour the mixture on to a sheet of parchment paper and smooth out into a thin layer.
Sprinkle the top of the chocolate bark with leftover chocolate chips and almonds. Place in the fridge and cool for at least an hour and store in the fridge.

I tell you this is an easy (not really a) recipe that pairs two delicious things together. Now I'm off to steal another piece or two for an afternoon treat.
What is your favorite flavor/food to combine with chocolate?