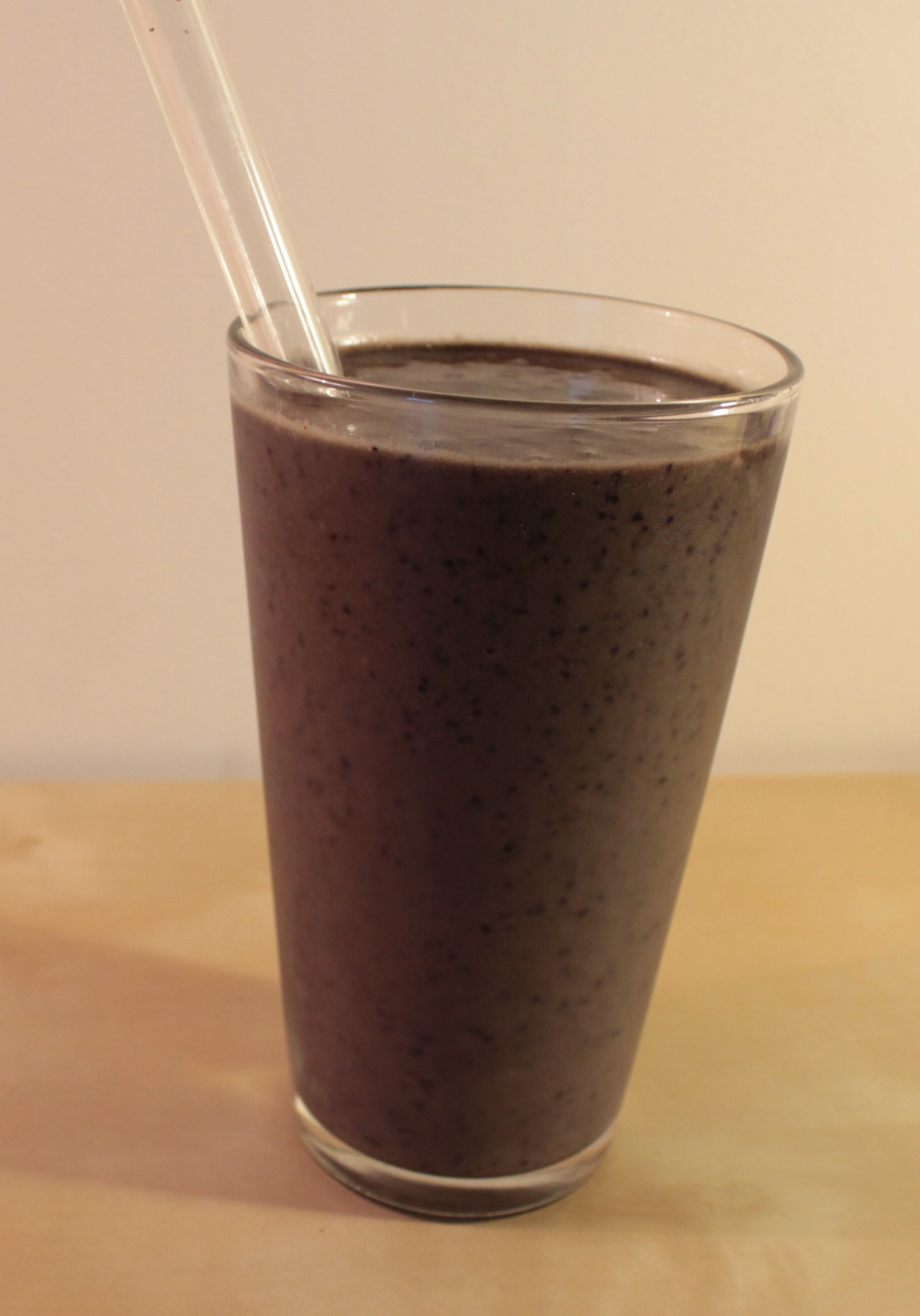 When we were on vacation in Rhode Island we visited Wildflour Bakery and they had a smoothie on their menu that included granola.  Neil and I were both intrigued and if we had made one more visit we probably would have tried it but instead we shared a green smoothie.
When I arrived home I remembered I had a few sample packets of Blissful Eats granola so I decided to make my own version of Wildflour's breakfast smoothie.
Breakfast Granola Smoothie
Makes 2 servings
1 cup frozen blueberries
2 cups unsweetened almond milk
1 banana
1/4 cup granola (I usedBlissful EatsChocolate PB)
1 instant coffee packet (I used Starbucks Via)
2 tablespoons chocolate protein powder (I used Vega)
Blend until smooth!