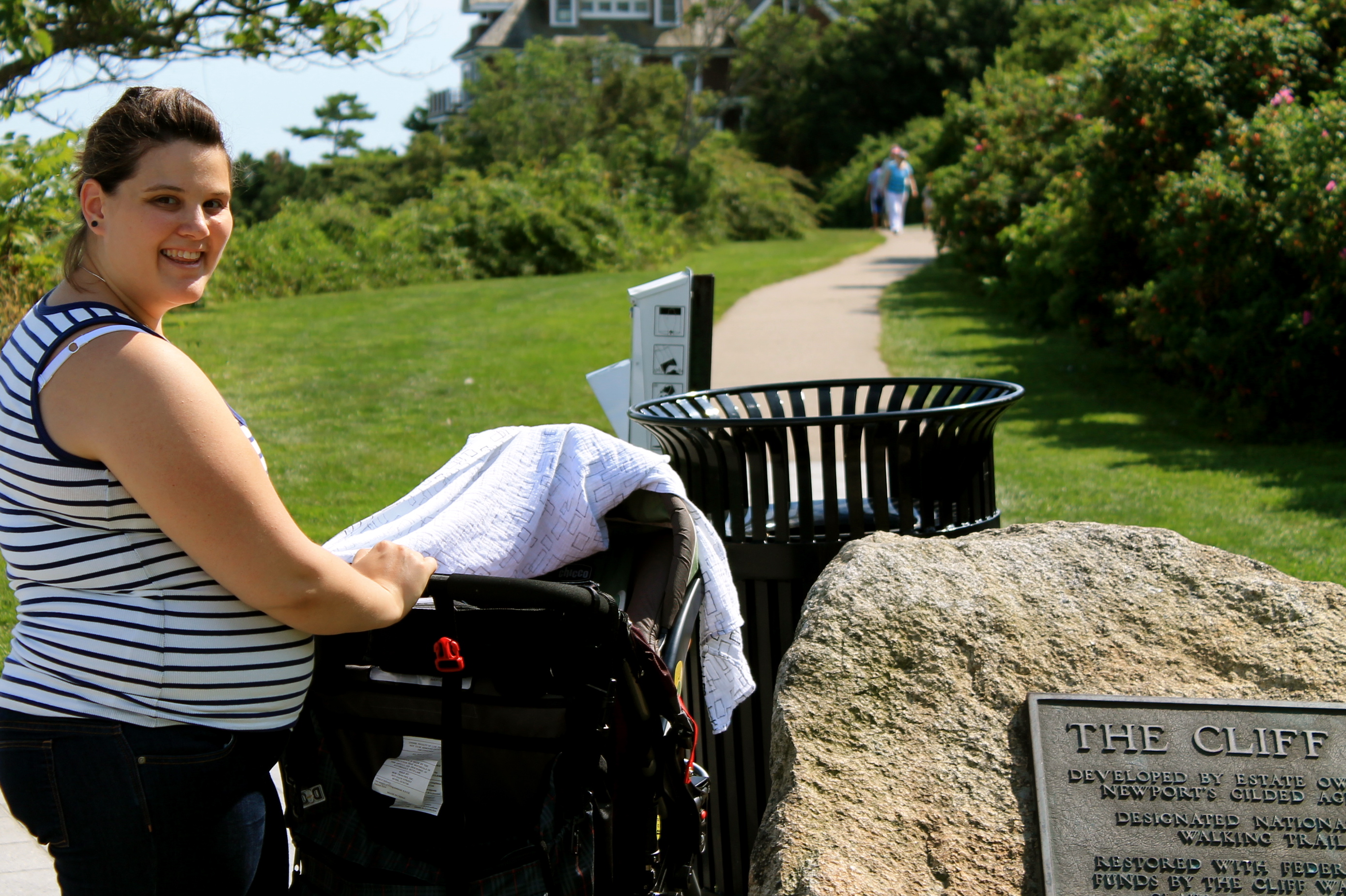 So this is vacation with an infant. It's great to be away but let me tell you it has been a challenge for everyone around here. First off Neil isn't really on vacation but rather working remotely which makes this vacation not really a vacation for either of us.  Yesterday Neil worked in the morning and evening so we could spend the day together which was amazing and it actually felt like a vacation because I had my partner to help me; don't get me wrong it's nice being with my parents but it's nothing like having your baby's daddy there to help out.
The second thing is that I think E and I both are thrown a little off because we haven't been able to keep our normal schedule and we both are adjusting to being in a new place.  I have been feeling a little overwhelmed because E must be going through a growth spurt or something so I haven't had much down time to relax and then just like normal she gets gassy and fussy at night (I guess we could officially call this colic?) so Neil and I spend our evenings trying to soothe E to sleep and by the time we are done that I have to make dinner and then I'm about ready for bed (so much for down time at night).
There are a number of things I would do differently next time which include making sure that Neil can take a week off rather than work remotely <– huge mistake on our part.  What I am glad we did however was rent a place with my parents so that we could have a real house to stay in with a kitchen, laundry and a comfortable place to relax, oh and a bonus, it is on the ocean! I am glad I have been able to eat well because we have been cooking most of our meals at the house, nothing to exciting though and I have been too tired by the end of the night to even think about photographing our meals. I also have made an effort to get out for a walk everyday usually with E in a carrier of some sort which certainly makes things more challenging.  Yesterday our big fitness adventure was heading to Newport to do part of the Cliff Walk. It was hot, beautiful and a perfect way to get our fitness on as a family.
Today E and I are hanging out at the house just relaxing while Neil works away. I am hoping that E with cooperate tonight so that we can get out and do something after Neil is done working. We are at the house until Saturday so Neil suggested that we get a hotel in Providence or Boston for Saturday night so that we could have one full day as a family without him having to work.  I checked on Hotwire (love love love love love Hotwire) and found a good deal on a hotel in downtown Providence so we are going to extend our vacation by one night which I am really looking forward to.
I'll do more of a full update of things we did while we were here next week and tell you all about the yummy places that we have gone to eat while visiting Rhode Island.
Also just wanted to say THANK YOU for all of your feedback on the survey and please keep it coming!