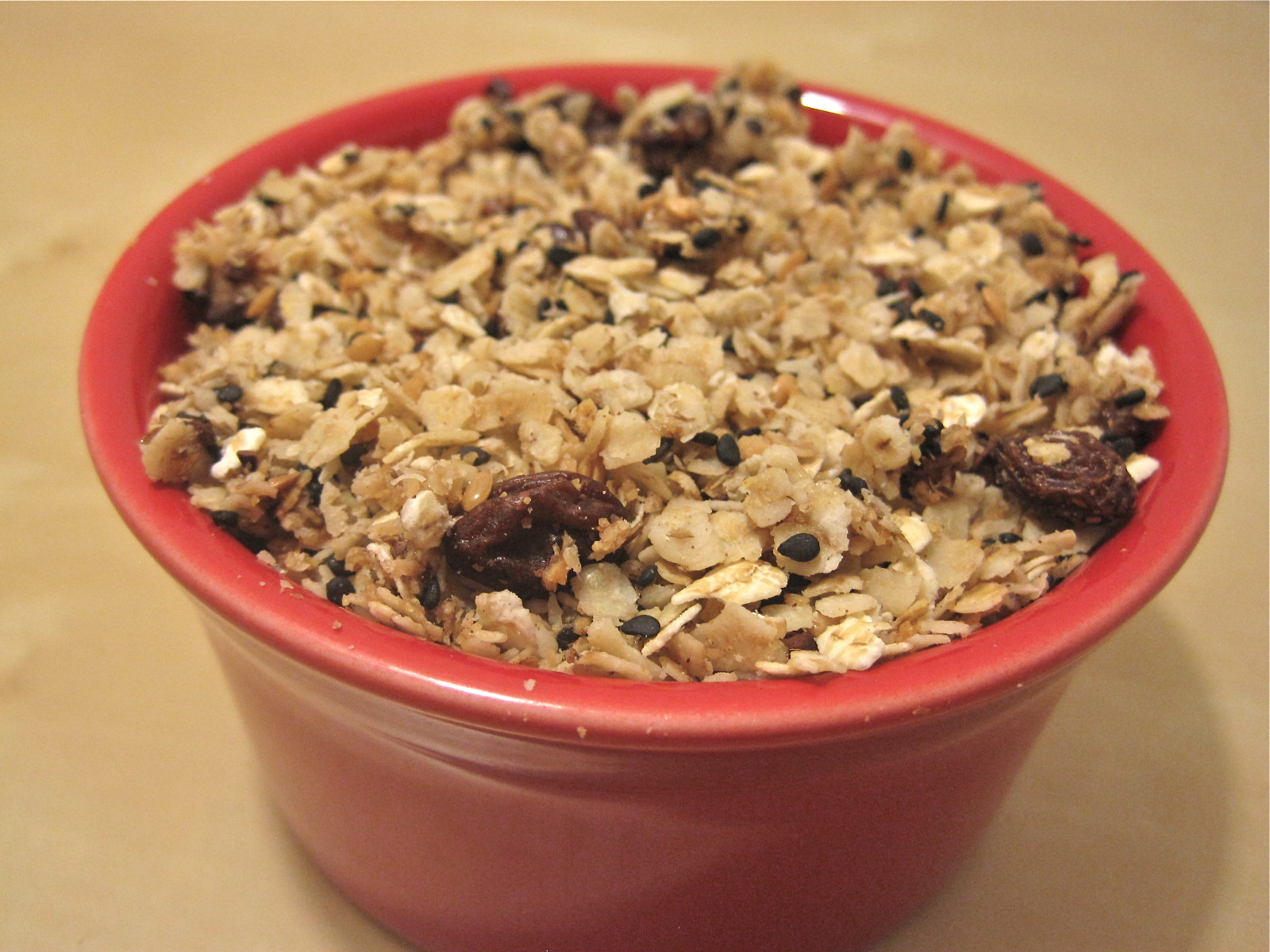 This weekend I have been preparing for a new workshop that I am doing next week on natural sweeteners.  Part of preparing for the workshop is making up some tasty treats for my participants to try out.  This granola is made using maple sugar and brown rice syrup.
Makes 8 Cups
Ingredients:
6 cups quick-cooking oats
1/2 cup maple sugar
1/4 cup golden flax seeds
1/4 cup flax meal (ground flax seeds)
1/4 cup nibs
1/2 cup unsweetened shredded coconut
1/2 cup black sesame seeds
1 cup Thompson raisins
1 teaspoon cinnamon
1/2 cup coconut oil (liquid form)
1/3 cup brown rice syrup
1 1/2 teaspoons vanilla extract
Directions:
Preheat the oven to 350F.
Spread the oats on a rimmed baking sheet and bake for 10 minutes. While the oats are baking combine the dry ingredients in a large mixing bowl; stir to combine.  Add the oats to  the dry ingredients and stir to evenly distribute.  Add the wet ingredients to the oat mixture and mix until everything is evenly coated.
Line two rimmed baking sheets with parchment paper (optional). Spread half the mixture on each of the baking sheets and bake for 15 minutes, stir after 10 minutes. Remove from the oven and allow granola to cool on the baking sheets.  Store in an airtight container.