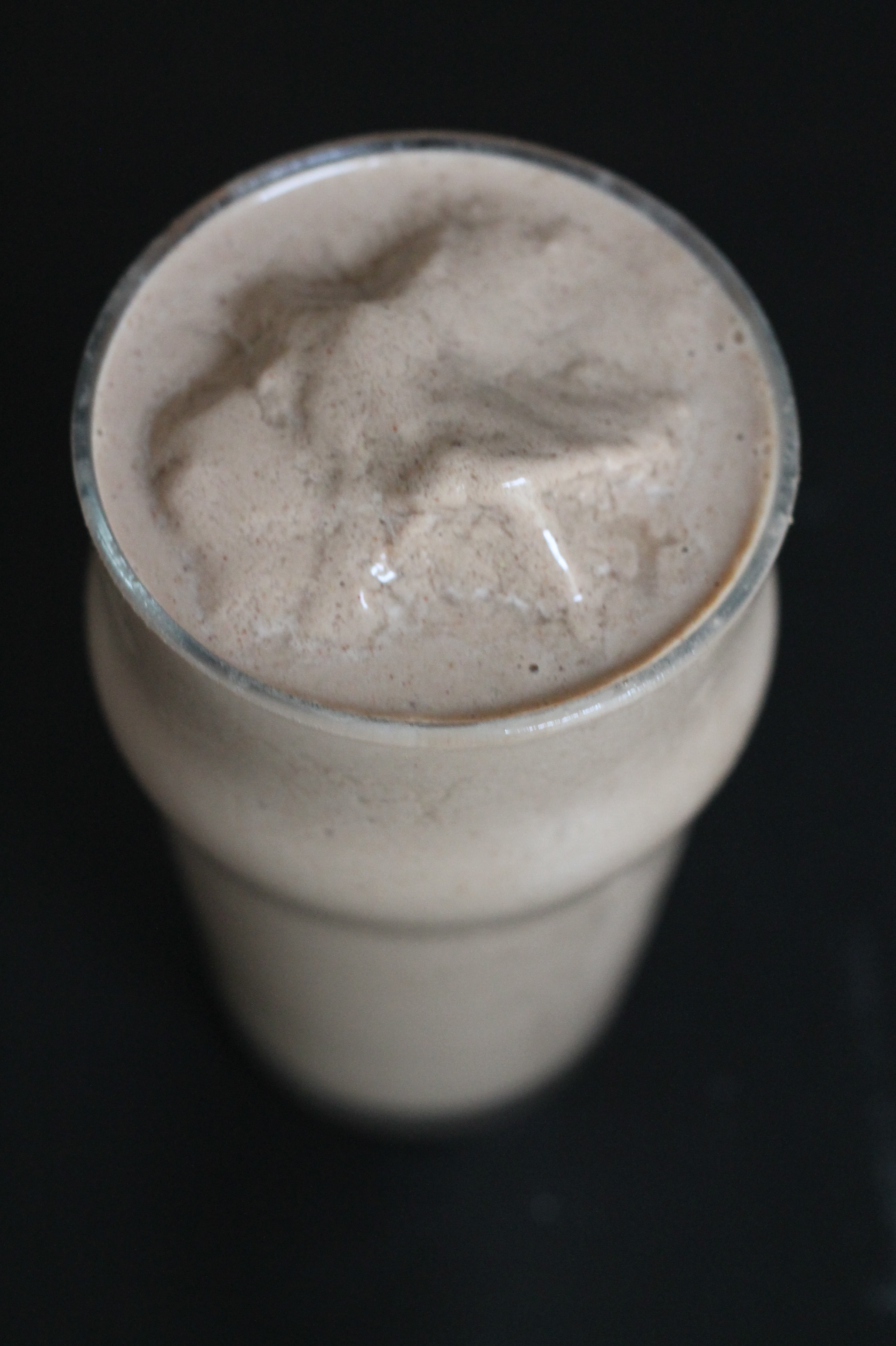 Being a stay-at-home-mom is more time consuming than you might imagine and finding time to eat can sometimes be a challenge. Lately I have been turning to quick and easy meals that take a matter of minutes to put together and a huge bonus if I can eat and nurse at the same time. Lately my go to meal for both breakfast and lunch has been a chocolate Vega Energizing Smoothie.

You can just take the smoothie powder and shake and go but I love to blend mine with a few other ingredients to bulk it up and make a real meal.
Chocolate-Almond Butter-Banana Vega Shake
Serves 1
10 oz unsweetened almond milk
1 cup ice
1 medium banana
1 scoop Vega Energizing Smoothie– chocolate flavored (you could use any flavor)
1 tablespoon natural unsweetened almond butter
Place everything in a blender and blend until smooth.
I love to add the ice to the smoothie because it make is more like a chocolate milkshake which makes it super indulgent.  This is the basic recipe the I use but I often add some frozen fruit instead of the ice when I have it on hand such as blueberries or raspberries and if you have frozen banana you could use that as well.
What is your go to shake or smoothie?
What is your favorite meals when you only have a few minutes to put something together?