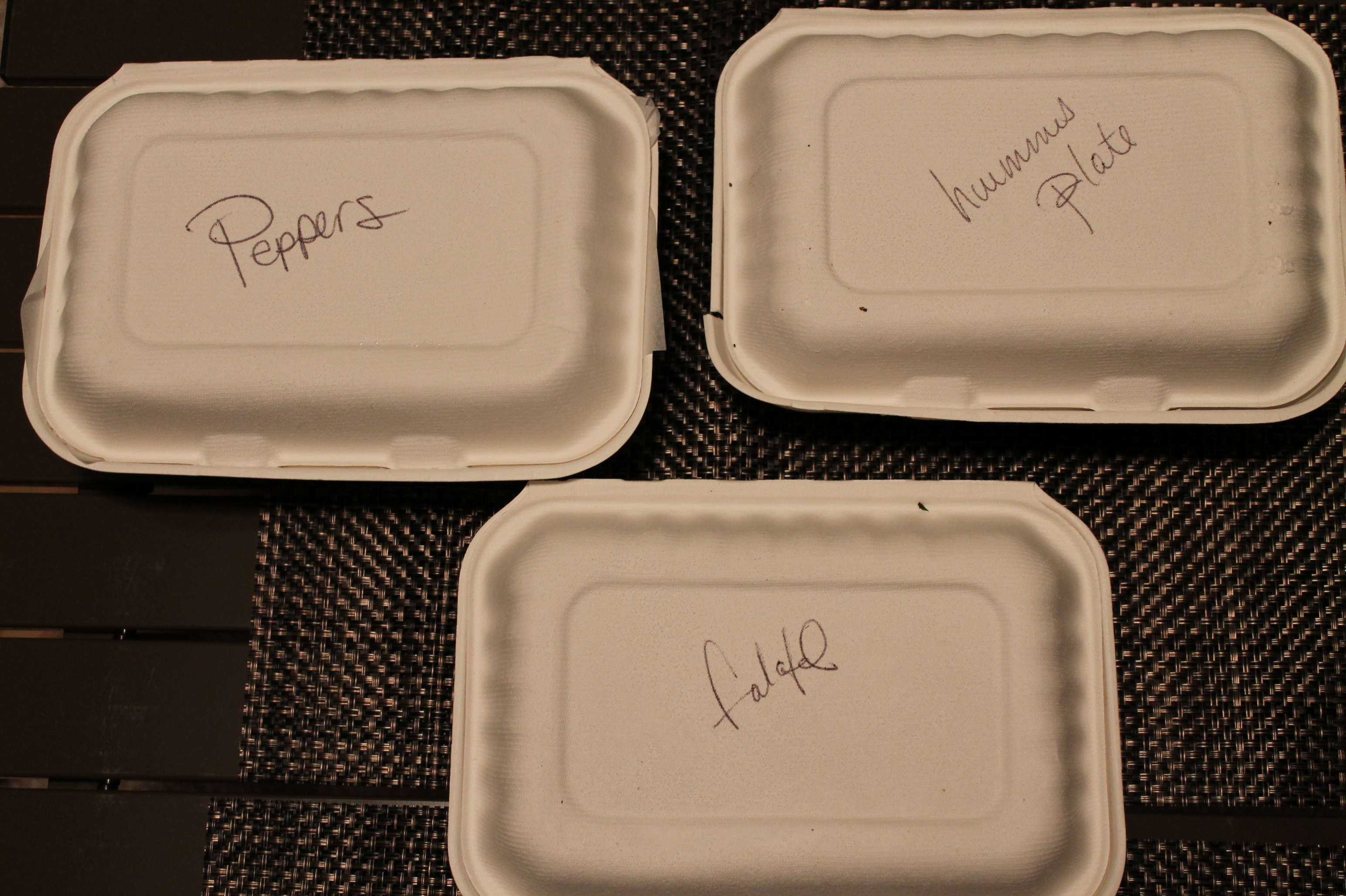 Neil and I have decided to make Friday nights our date night in each week. Our plan is to enjoy a nice meal after we put E to bed and then watch a movie or catch up on shows together sans computers and cellphones. This week we decided to use on of our Localvore Today coupons for take out at Duino Duende.
To go with our meal we shared this rooibos beer that we picked up on our trip to Montreal.  It was my first time trying a tea beer and it was really tasty and the perfect pairing with our meal.
We ordered three different dishes to share which included fried shisito peppers, the hummus plate and the falafel (our favorite). Seriously some of the best falafel I have ever had in my life and the tahini sauce is delicious and the pickled veggies make it even more delicious.
After dinner we watched Criminal Minds and enjoyed a nice big plate of apple nachos with a chocolate almond butter drizzle, shredded coconut, almonds and currants.
Next week Neil is going to see Henry Rollins so I will be having a date night with E instead. Speaking of E she turned 3 months recently and I finally posted her 3 month update over at Naturally Family.
Oh and I want to send my congratulations and best wishes
to Nicole and Dan on the arrival of their baby Olivia
and Katy and Lucas on the arrival of their baby girl Audrey