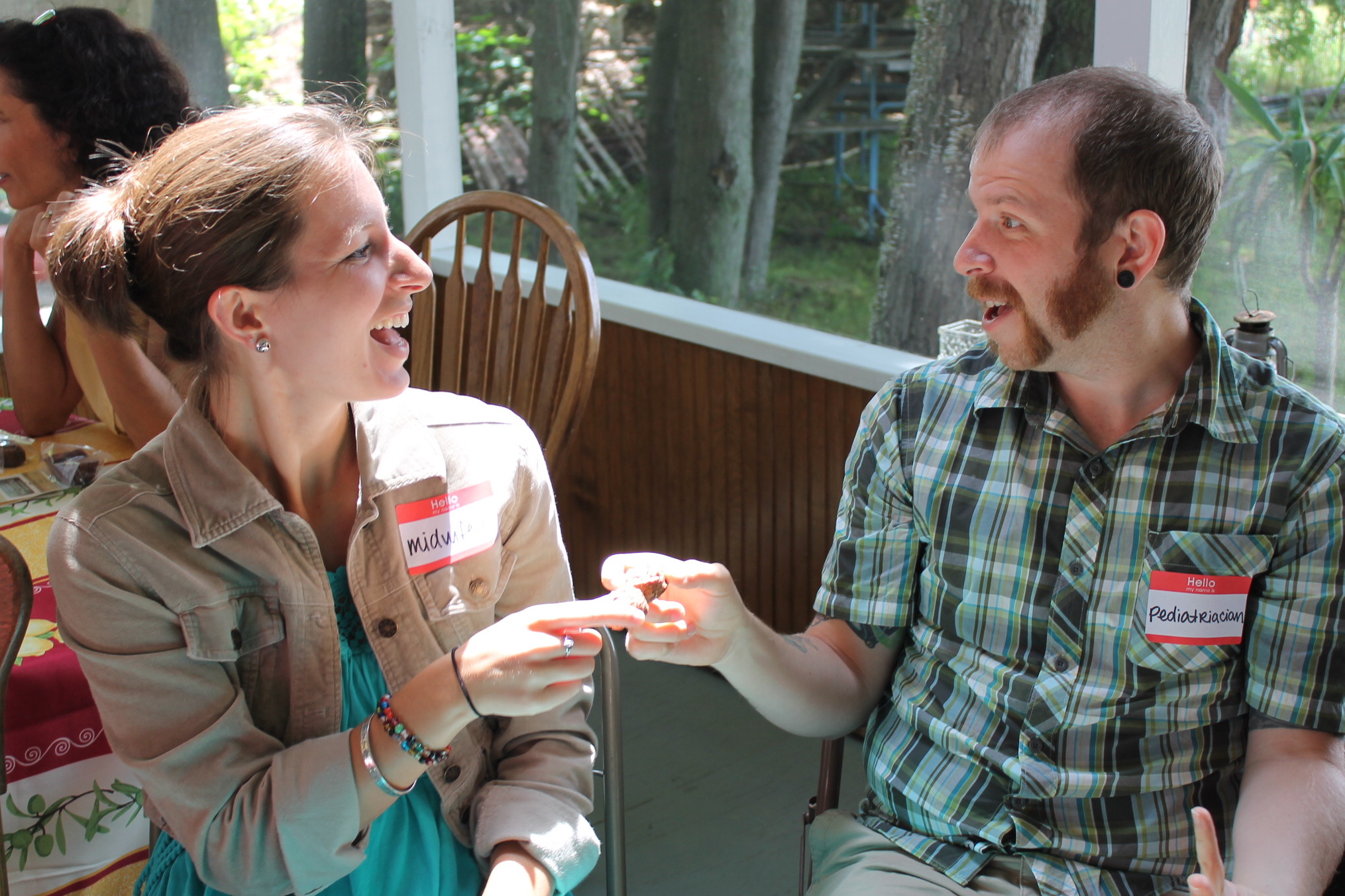 Pure Sweets is an organic, gluten-free, vegan, kosher bakery in Philly.  A few months ago I contacted them about doing a review and the sent me a few items to try which include one of their crisp bars –The Ladybug, a flourless cookie- The Ape, a trio of mini macaroons- The Poodle  and a bag of trail mix- The Camel. Neil and I enjoyed everything so much that we ended up placing an order for a few more goodies for ourselves and an order of mini macaroons for our babyshower.
For ourselves we ordered:
For the shower we ordered:
Pure Sweets photo shoot at our baby shower featuring father-to-be Neil and our friend Laura
Other things I love about Pure Sweets:
They donate 5% of their profits to charity.
The "bonus" details that are included with their products–> example The Poodle: Bonus: immune booster, 60 calories per macaroon.
Their products are organic, vegan, gluten free and kosher.
They have an amazing and personable staff to work with.
I also love that they offer gift boxes and wedding and other favors.
Disclosure: I purchased the reviewed items from Pure Sweets. All opinions are honest and my own.
__________________________________________