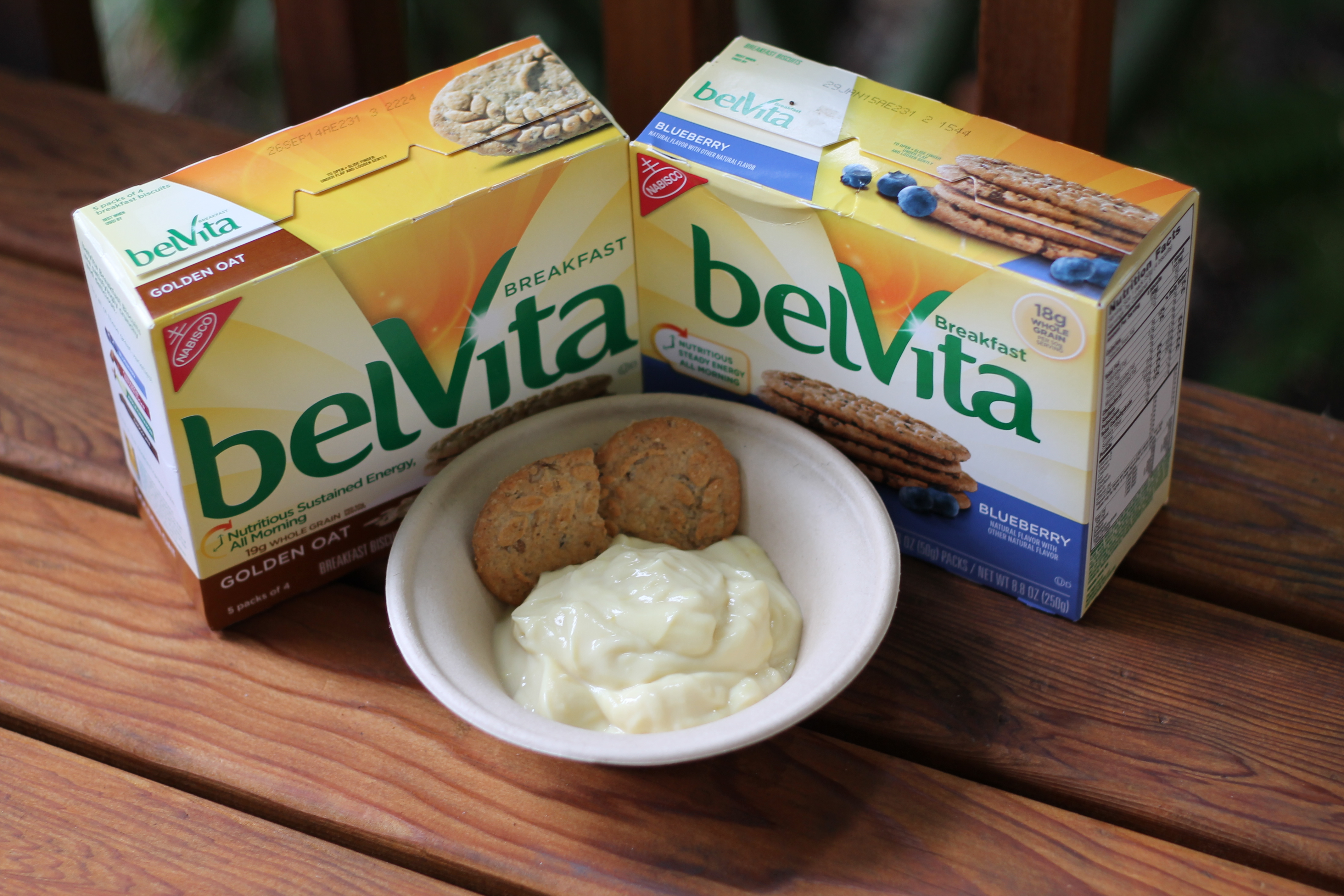 I still can't believe that I am a mom of two and that at 15 days postpartum I am feeling pretty good, especially compared to how I felt at 15 days postpartum with Edith. We have had a busy two weeks and I have shared our first week over on Naturally Family.  This week has been just as busy especially now that I am finally feeling up to doing a little bit more moving around, oh yeah and we are moving tomorrow. Don't worry though I won't be doing any of the actually moving we have a wonderful group of friends who are going to help us move out and into our new place which is luckily not too far away.
One thing I have learned over the past two weeks is that starting my morning off with a nutritious breakfast is essential. Having two kids is no joke a huge life change and I need to have steady energy in the morning to make it through the day. I know it's going to be even more important when I am finally cleared to get back to working out and running.
Edith and I have been enjoying coconut, soy or almond milk yogurt with belVita Breakfast Biscuits most mornings and Neil has been enjoying the biscuits as a midmorning snack. These are seriously tasty! The big claim with belVita Breakfast Biscuits is that they provide nutritious steady energy all morning long and you know what I am here to say it's true! I was skeptical at first but paired with a non-dairy yogurt (or dairy if that's your thing) and a piece of fruit they are perfect for long lasting energy.  As any mom will tell you energy is a must to make it through until lunch and/or naptime – seriously how do toddlers have so much energy?
A few other tidbits about belVita Breakfast Biscuits:
─ 18-20g of delicious whole grain per serving
─ Good source of fiber (3g per serving)
─ Part of a balanced breakfast with fruit and low-fat dairy
─ Crunchy belVita Breakfast Biscuits are available in five flavors including my favorites Blueberry and Golden Oat.
Having (lots) of steady energy throughout the morning and day is going to be essential for me to make sure that I fit my workouts in while taking care of two kids and a house. I want to be a healthy, active and inspiring mom though so I know making time for me is important. My own happiness and my kids inspire me to achieve my goals for the day especially my goals to be active and healthy.
Are you an Oregon local? Hood to Coast  (a race on my bucket list) is coming up August 22-23rd and belVita is the breakfast sponsor! belVita will be providing samples of the crunchy biscuits to runners and spectators so head on out and cheer on the amazing runners and pick up your own sample of belVita.
GIVEAWAY:
Visit belVita on their social networks and website: Twitter: @belVita | Facebook: facebook.com/belVita | Website: belvitabreakfast.com
Disclaimer: I was provided with the same giveaway package from belVita in exchange for this post. As always all opinions are my own.